Het repertoire is gevarieerd. The Beatles, romantiek, muziek uit Afrika, Israël of terug naar de vorige eeuw? Alles is mogelijk.  Verderop zijn enkele video's en geluidsfragmenten te beluisteren.
Een greep uit ons repertoire:
Da unten im Tale (J.Brahms)
Pastorale  (L.Nijgh/B.de Groot)
Pavane (T.Arbeau)
The Rhythme Of Life (uit Sweet Charity – D.Fields/C.Coleman)
El Grillo (J.Desprez)
Blackbird  (Lennon en McCartney)
Tibie Paiom (D.Bortniansky)
Bororóditse (Rachmaninov)
Les Fleurs et les Arbres  (Saint Saëns)
I'll never fall in love again  (B.Bacharach)
To make you feel my love  (Bob Dylan, as sung by Adele)
Malaika  (Fadhili W.Mdawida)
Somebody loves me  (G.Gershwin)
Dimmi Donna crudel  (E.Adriaensen)
Yesterday (J.Lennon/P.McCartney)
Piu non si trovano  (W.A.Mozart)
Get me to the church on time  (F.Loewe/A.Lernet uit: "My Fair Lady")
Java Jive (M.Drake & B.Oakland)
Nightingale (Jay Althouse)
Memory (A.L.Webber uit: "Cats")
And So It Goes (Billy Joel)
Io ti voria (Orlando di Lasso)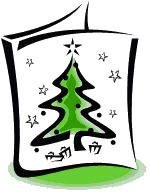 Voor de maand december staan er kerstarrangementen op het repertoire.

Hier zijn enkele opnames te beluisteren:
Tibie Paiom (een opname tijdens "De Galm van Groningen in 2012) >> 
Nightingale (video-opname tijdens zomerconcert 2022) >>
Pastorale (video-opname tijdens zomerconcert 2022) >>
Memory (videofragmenten van de opname tijdens zomerconcert 2022) >>
Enkele korte geluidsframenten van ons zomerconcert:

In bewerking:  (enkele geluidsfragmenten volgen nog)